Mesotherapy Fat Reduction


Cellulite & Fat Reduction With Mesotherapy
Fat pockets and cellulite or the orange peel effect are common problems for 80% of women and some men in the UK, reducing patients' confidence.
We offer Mesotherapy for fat reduction and cellulite reduction to help decrease the volume of cellulite/fat and help contour the area treated. A course of 6 sessions is required sometimes alongside Carboxy Therapy or Aqualyx to gain maximum results. Mesotherapy is directly injected into the cellulite/fat, targeting the problem area.
If you would like to book a consultation, we are open from 10.00am – 8.00pm Monday to Friday.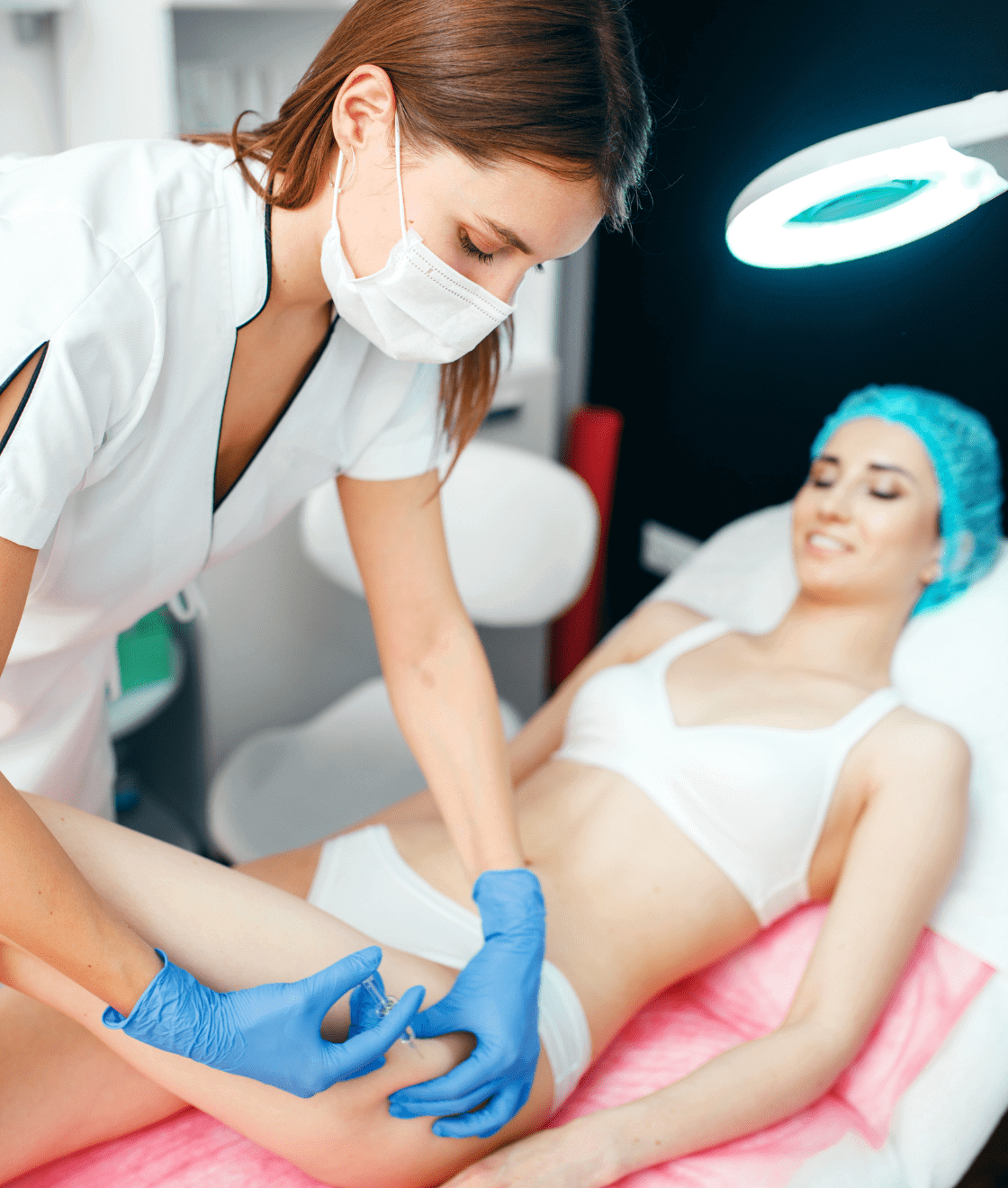 Medical Aesthetic Treatments You Can

Trust
Mesotherapy & Fat Reduction FAQ
What are the causes of cellulite?
• Cellulite is caused by a build up of fat underneath the skin. Some people are more prone to it than others.
• Cellulite is common, harmless skin condition that causes lumpy, dimpled flesh on the legs, hips, arms, buttocks and abdomen and in some severe cases on the back. The condition is most prevalent in women but man also can suffer from this condition.
• The amount of cellulite a patient has and how noticeable it is can be based on your genes, body fat percentage, and age. The thickness of the skin also affects the appearance of cellulite.
Who is suitable for the treatment?
An initial consultation is essential to determine if you are a good candidate for this treatment. Some medications can be a contraindication for Meso Therapy. You are a good candidate if you are a healthy individual looking to reduce some localized fat or cellulite. We always recommend following a healthy diet and lifestyle to achieve better results.
Is the cellulite reduction treatment safe?
It is safe if performed by a fully qualified and trained Aesthetic practitioner . An initial consultation will be performed to check client suitability .
Where can i find Fat Reduction near me?
You can find Fat Reduction treatments at our clinic based in Covent Garden, London. Give us a call today to make your booking!

I have been a faithful client of Fiore Aesthetics for many years. Flavio and his team are so welcoming, and professional. I would not trust anyone else with my skin, I am very happy 😃