Sun damage is a pigmentation caused by sun exposure and lack of SPF. IPL Pigmentation is not a permanent solution but part of the journey to reduce your pigmentation caused by sun damage and sunbeds. A patch test is always required. The preference is to stay out of sunshine during procedure time. We recommend treating through the winter months where possible.
IPL treatment can create a big difference for your skin's redness. As every patient is different, so is the treatment plan. It is suggested to book an initial consultation with at the clinic so your case can be evaluated and discussed in detail about the treatment options available for you.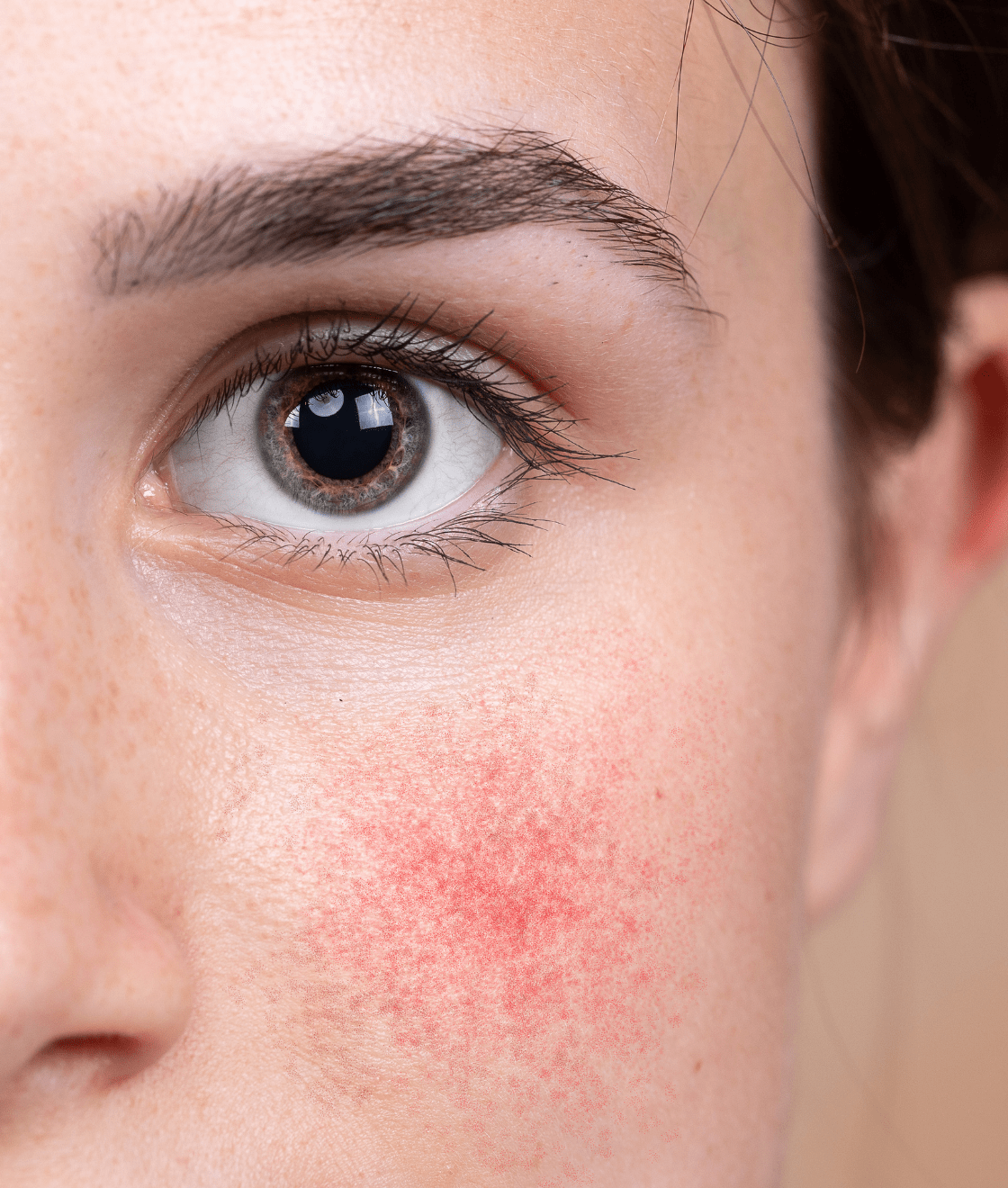 Medical Aesthetic Treatments You Can

Trust
Can I have IPL in the summer?
IPL treatment can be done at any time of year, including during the summer months. However, we recommend scheduling an appointment for a period when there is less of a chance of sun exposure.
How long do you have to avoid the sun after IPL?
It is important to avoid sun exposure and to protect your skin from the sun after IPL treatment. The specific recommendation is around 4 weeks. However, depending on your skin type we may advise you differently.
How quickly does the IPL Photofacial show results?
Results can vary depending on the individual… Some may notice an improvement in their skin immediately after the treatment, while others may see results over the course of several days or weeks. The general consensus is between 2 – 4 weeks.
Where can i find Sun Damage IPL near me?
You can find Sun Damage & IPL Photofacial treatments at our clinic based in Covent Garden, London. Give us a call today to make your booking!

I had tried IPL for freckles on my face before with some mild results, but the machine at Clinica Fiore took off patches that had been on my skin for years in only 1 session. The results were fantastic. Amy was extremely professional and informative. Highly recommend this place if you're looking to get rid of pigmentation from sun damage.