The under-eye filler, also known as tear trough filler, is an eye rejuvenation treatment helping to gently fill a hollow eye contour and soften fine lines due to the hyaluronic acid hydrating the area. The under-eye filler may also help brighten dark circles. If you have concerns with your sunken and tired-looking eyes caused by dark circles, a tear-through dermal filler could be the best procedure for you.
If you would like to book a consultation, we are open from 10.00am – 8.00pm Monday to Friday.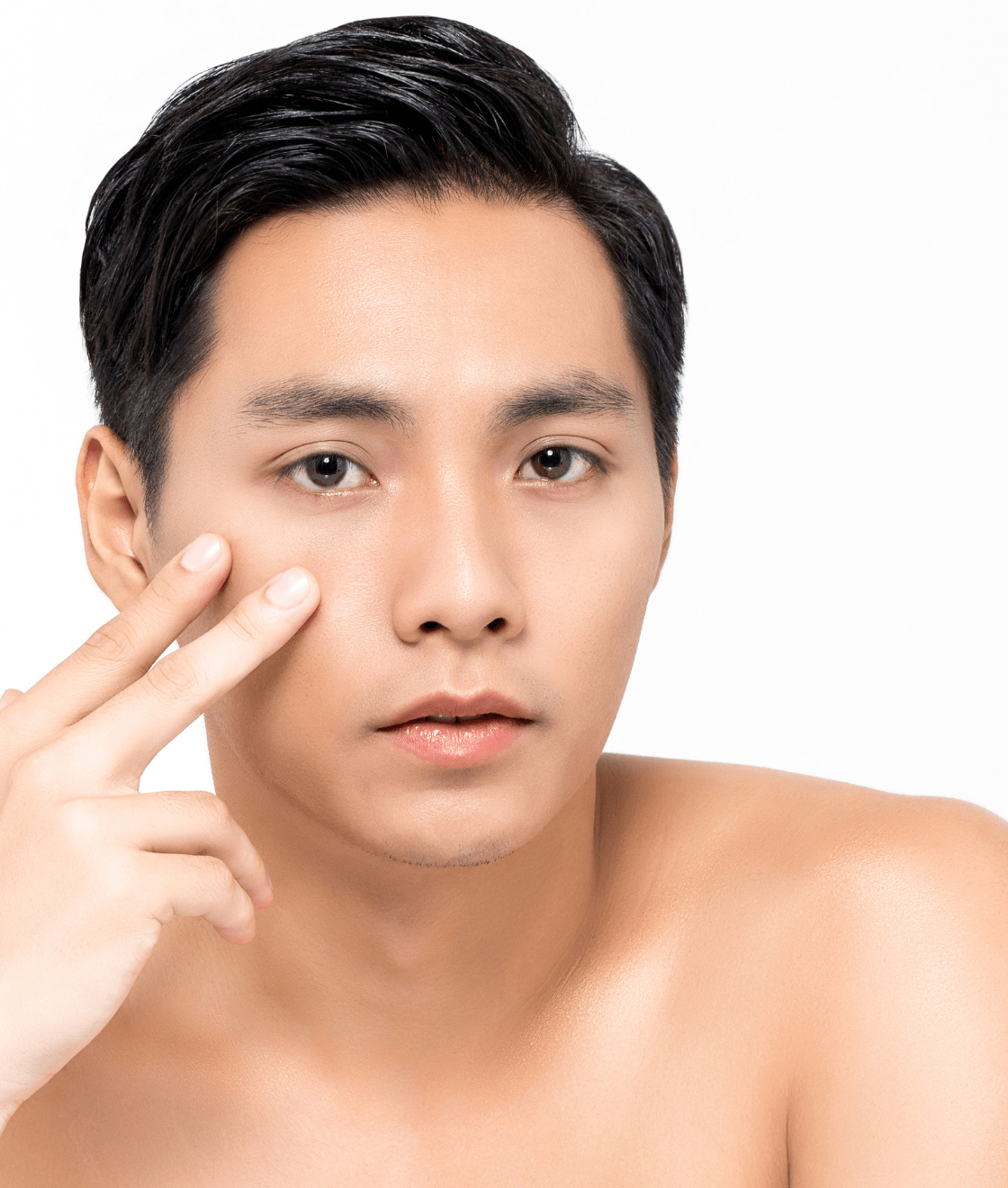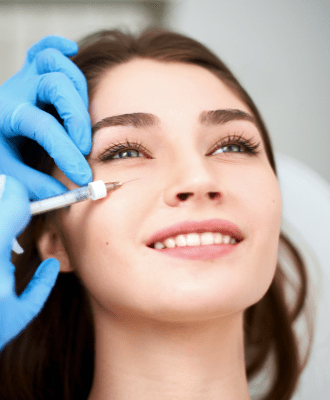 Medical Aesthetic Treatments You Can

Trust
Is tear trough eye filler safe?
Dermal filler is a non-permanent Hyaluronic acid gel-like consistency. The tear trough treatment can be performed using PRP or PPP plasma. To ensure the maximum safety of the procedure, you should always have treatment with a highly qualified aesthetic specialist to minimise anything that can happen that may not be desired during treatment. At the consultation, all the pros and cons of treatment will be discussed thoroughly before you decide to proceed.
How long does under eye filler last?
Under Eye Filler can last up to 12 months. Like other dermal fillers, your body can break down the product slower or quicker depending upon your lifestyle and genetics. We can estimate a longevity of 6 to 12 months.
What are the side effects?
Some side effects after eye filler treatment can be bruising and mild swelling, which can take 2-7 days depending on how the person's body reacts to treatment. Small bumps and inflammation may occur where the filler has been injected. This is normal and can take 3 -7days to subside. You must refrain from wearing makeup as suggested but your practitioner to avoid infections.
Where can i find Under Eye Filler near me?
You can find Under Eye Filler treatments at our clinic based in Covent Garden, London. Give us a call today to make your booking!

Amazing! Highly Recommend!! A beautiful modern clinic, with the sumptuous decor! The staff was amazing, professionalism proved by their competence and knowledge of the treatments I was having and lots of great information putting me at ease. The skill and expertise of the staff made me feel so comfortable; I cannot wait for my next treatment! When I left, I felt beautiful and looked beautiful on the outside. Thank you again, Clinica Fiore.