Fractional Laser Treatment For Scars
Scar reduction treatment performed using fractional laser is a journey as scars are historically tough to treat, sometimes requiring a combination of treatments to get the best results. 
A patch test will be done on the corner of the scar so we can see exactly how the scar responds to a resurfacing laser. The treatment is a reasonably quick treatment with a numbing cream application to minimise any discomfort that can be felt.
Our dermatologists cure all kinds of acne, whether it is mild, moderate or severe. We provide the treatment on the severity of your disease and prescribe proper medication based on individual's need.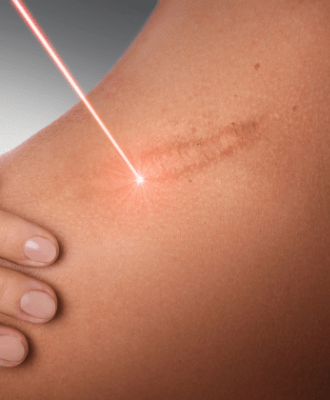 Medical Aesthetic Treatments You Can

Trust
Fractional Laser Scar Reduction FAQ
Is fractional laser effective for scars?
How long does it take for scars to fade after laser?
Where can i find Fractional Laser Scar Reduction near me?
You can find Fractional Laser Scar Reduction treatments at our clinic based in Covent Garden, London. Give us a call today to make your booking!

Excellent team of professionals who will advise the best options to improve your skin. High-quality products and state-of-the-art skin treatments. I highly recommend Clinica Fiore.