Senior Skin Care Specialist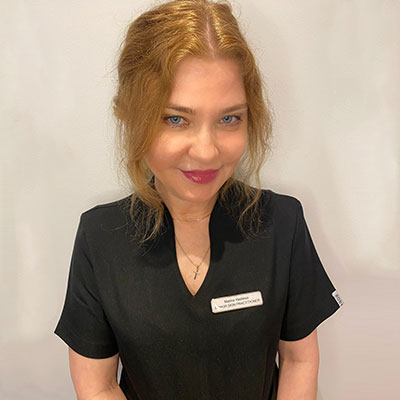 Marina is a Senior Skin Care Specialist with over 22+ years of experience in London.
Marina is a renowned skin specialist in all areas and all treatments skin related, including skin-pen microneedling, mesotherapy, HIFU skin tightening, rejuvenation treatments and Fractional & IPL lasers.
Marina holds a wide spectrum of knowledge and will be able to answer your questions with confidence.
Marina is a perfectionist with a kind soul and attentive nature, which is fuelled by a passion for making other people look and feel good.
She has achieved her International Certification with Honors and is a Member in Good Standing of several professional organizations including ITEC and BABTAC.